Hongkong BoWen Gongchuang Technology Co., Limited

Hongkong BoWen Gongchuang Technology Co., Limited High Quality Steroid Hormone Supplier
Home>Products>Pharmaceutical Raw Materials >Levamisole Hydrochloride Levamisole Pharmaceutical Steroids HCL CAS 16595-80-5
English
Levamisole Hydrochloride Levamisole Pharmaceutical Steroids HCL CAS 16595-80-5
HKYCGC

16595-80-5

China

ISO9001,KOSHER,SGS

10g

Pls send inquiries

1L/bottle,25kg/drum or as your requirements

in 3-7 working days after the payment of order

Western Union, MoneyGram, T/T,Bitcoin

1000 kg/month
Hongkong BoWen Gongchuang Technology Co., Limited
Hongkong BoWen Gongchuang Technology Co., LimitedChina
Hongkong BoWen Gongchuang Technology Co., Limited2020-07-10 09:46:19

Welcome to my shop! Glad to serve you! Please send your question!
Product Details
Product Name:
Levamisole Hydrochloride
Other Name:
Levamisole HCL
CAS No.:
16595-80-5
EINECS:
240-654-6
Molecular formula:
C11H12N2S·ClH
Molecular Weight:
240.757
Assay:
99%
Melting point:
226-231℃
Water-soluble:
210 g/L (20℃)
Appearance:
white crystalline powder
Package:
25KG/Drum
Product Description
Levamisole Hydrochloride / Levamisole HCL CAS 16595-80-5 Pharmaceutical Raw Materials As a Anthelmintic Agent

Quick Details:
Product name:Levamisole hydrochlorideAnother name: (-)-2, 3, 5, 6-Tetrahydro-6-phenylimidazo[2,1-b]thiazole hydrochlorideMolecular formula: C11H12N2S.HClMolecular weight: 240.75CAS NO.: 16595-80-5

Molecular Structure:

Appearance: white crystalline powderUse: insectifuge drugStandard: BP/USP/CPPackage: 25KG/Drum
Specifications:

| | |
| --- | --- |
| Product Name | Levamisole Hydrochloride |
| Molecular Formula | C11H13ClN2S |
| Molecular Weight | |
| Molecular Structure | |
| EINECS | 240-654-6 |
| Application | Levamisole Hydrochloride (Levamisole HCL), is an anthelmintic (anti-worm) agent commonly used in large livestock such as cattle, pigs and sheep. |
What is Levamisole Hydrochloride?
Levamisole Hydrochloride (Levamisole HCL), is an anthelmintic (anti-worm) agent commonly used in large livestock such as cattle, pigs and sheep. In 1971 it was found to have immunostimulatory properties and investigation into its use in humans began to expand. Currently, Levamisole HCL is used in humans for diseases related to imbalances in the regulation of immune responses or deficiencies of the immune system, including autoimmune diseases, chronic and recurrent diseases, chronic infections and cancer. It has beneficial effects on host defense mechanisms and restores depressed immune responses in animals and humans. Another interesting use of levamisole in humans is as a treatment for common warts .

News of its anthelmintic efficacy and immune system benefits has been known among aquatic hobbyists for years. The problem however, is that there is not much in the way of definitive information on its use and application in the hobby. Anecdotal accounts of how it has worked for those 'outside the box' aquarists who first braved its use with fish, and accounts of personal experience with Levamisole in individual aquariums are helpful, but the 'your mileage may vary' factor is immense. Word about its usefulness in treating internal parasites in the ornamental fish trade has spread, but information regarding its use is limited and sometimes conflicting. From the information I have found thus far, Levamisole HCL is safe to use in aquaria and effective against many internal parasites, especially nematodes, when used in appropriate dosages. It does not harm the bio-filter, plants, invertebrates or uninfected fish. As an added benefit, it boosts the immune competence of fish, humans, large animals, birds and some reptiles.

This article hopes to pull together what scientific information is available, a bunch of individual accounts, apply some common sense, and put together in one place a helpful guide to the use of Levamisole for treating aquarium fish.

Why would anyone use a cattle/pig/sheep de-wormer in a fish tank?
Do you want to know why?

Internal parasites that can be treated effectively by levamisole are endemic. They are everywhere. Fish are also susceptible to these parasites. Since the parasites are what we are attempting to eliminate from our fish, we need a medication that is designed to affect those parasites.
Does the medication need to be labeled for fish only use? Not if you know what the medication is composed of, whether it contains any chemicals or additives that would be harmful to fish, if it will work in water, how it works, and what the possible side effects may be. Many medicines that are used in fish only preparations are also used in humans and animals.
Medications like:
Neomycin

Kanamycin

Erythromycin
How does Levamisole HCL work?
How does Levamisole HCL work as an antiparasitic agent?

Levamisole HCL is absorbed through the gut, can also be absorbed through the skin and is distributed throughout the body. Levamisole affects the neurotransmitters and paralyzes the worm (spastic paralysis). The fish then passes the inactive worms. Good gravel vacuuming is advised after treatment to remove the paralyzed (but still live) worms. It is not ovicidal, which means it will not affect eggs already present, but it will affect the larval stage of the worm. To ensure complete eradication of the parasite treat again after remaining eggs have hatched.

How does Levamisole HCL work as an immunomodulator?

The mechanism of action for its immunostimulating effects are not well understood. It is believed that it restores cell-mediated immune function in peripheral T-lymphocytes and stimulates phagocytosis by monocytes. The drug appears to restore depressed immune function rather than to stimulate response to above-normal levels. There are multitudes of medical studies being done with its use in humans and animals, the goal being to attain understanding of its immunomodulating mechanism. The mechanism will be defined, with time. However, at the time of the writing of this article, there is no complete answer to this question. For us, it is enough to know that it does stimulate immune function in fish that are suffering due to parasites or disease.

What if I overdose my fish?

The LD-50 (the lethal dose of a compound for 50% of animals exposed) of levamisole is 250 mg/l per 24 hours. This level of dosage is much higher than that which is prescribed for use in a freshwater bath (the method used in our fish tanks). Only extreme overdosing with this medication will result in death to your fish. Few accounts of adverse side effects in aquaria have been noted even with much higher than currently accepted appropriate dosing.

How long will it stay in my fish and how do I get it out of my tank?

Levamisole HCL is rapidly absorbed into the digestive system. Less than 6% of the medication is excreted unchanged in the urine and feces. Half-lives for several species have been recorded:

Cattle: 4 - 6 hours
Swine: 3.5 - 6.8 hours
Dogs: 1.8 - 4 hours
I have not been able to locate any studies that determine the half-life of Levamisole HCL in fish. If you know of any, please post a comment to this article.

Absorption is systemic within 3 - 4 hours. Within three days 70% of the medication will be gone from the fish via its excretory system. The vast majority of the compound will have been metabolized by your fish. The remainder can be removed by water changes and/or adding activated charcoal to your filtration system.

Packaging & Delivery
Sufficient stock, so we can delivery promptly at the very day when receive the payment Sophisticated and professional logistic agent has great experience to serve you well .
Well-trained and disciplined packing team. Fast and discreet shipment could be arranged for customs pass Guaranteed.
Packing pictures and tacking code are provided within 24hours after receiving the payment. Updated tracking information will be provided every other day.
After-sale service: Any questions or problems after receiving the product, please feel free to contact us. Problems would be solved immediately.
Keywords:

Levamisole HCL
Levamisole Hydrochloride
Anthelmintic Agent
Anthelmintic (anti-worm) agent
Pharmaceutical Raw Material
(-)-2, 3, 5, 6-Tetrahydro-6-phenylimidazo[2, 1-b]thiazole hydrochloride

If you have more inquiries or questions,pls feel free to contact me.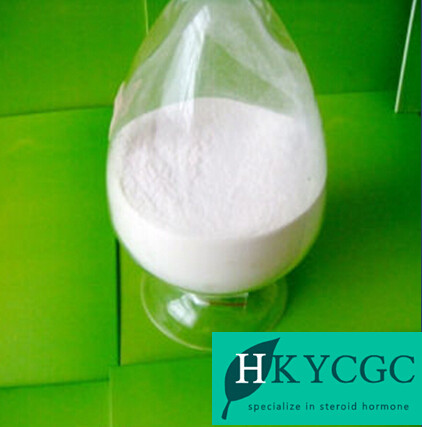 Levamisole Hydrochloride Levamisole Pharmaceutical Steroids HCL CAS 16595-80-5 Images
Contact Us
Hongkong BoWen Gongchuang Technology Co., Limited

Address

Phone(Working Time)

Fax